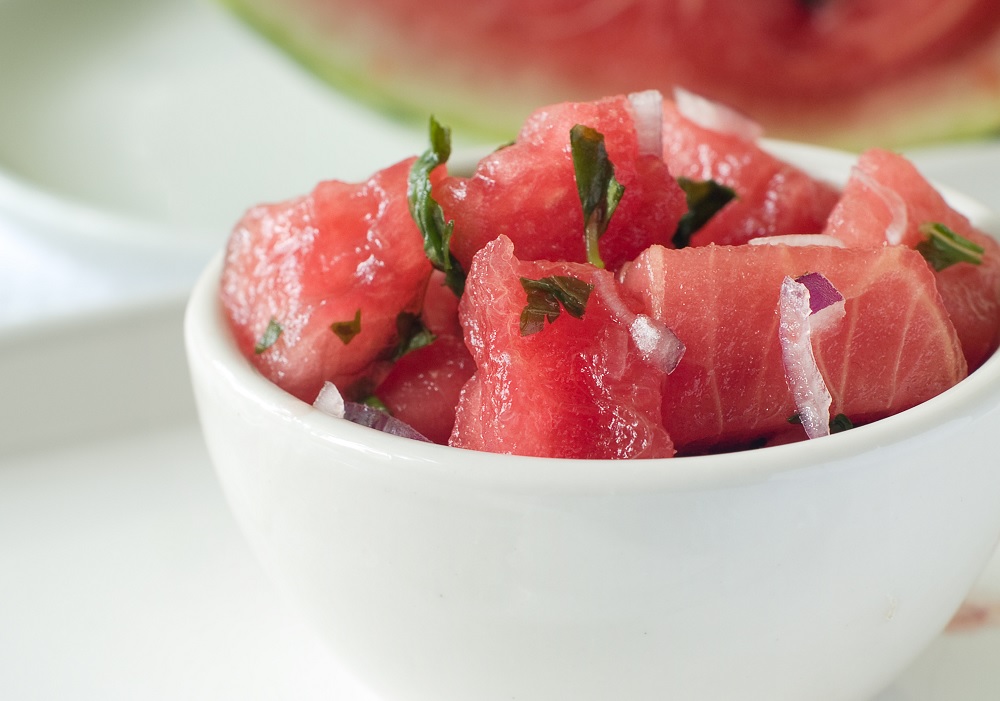 Watermelon Salsa
Watermelon Fun Facts
Of course, there's a National Watermelon Promotion Board. It reports various interesting watermelon facts, such as the world's heaviest watermelon, grown in Arkansas in 2005 and weighing in at 268 pounds.
A hint for growers: a pale or buttery yellow spot on the bottom of a watermelon indicates ripeness.
Ingredients:
3 cups finely diced seedless watermelon, (about 2 1/4 pounds without the rind)
2 jalapeno peppers, seeded and minced
1/3 cup chopped cilantro, (about half a bunch)
1/4 cup lime juice
1/4 cup red onion, minced
1/4 teaspoon salt, or to taste
Directions:
Place watermelon, jalapenos, cilantro, lime juice and onion in a medium bowl; stir well to combine. Season with salt. Serve at room temperature or chilled.