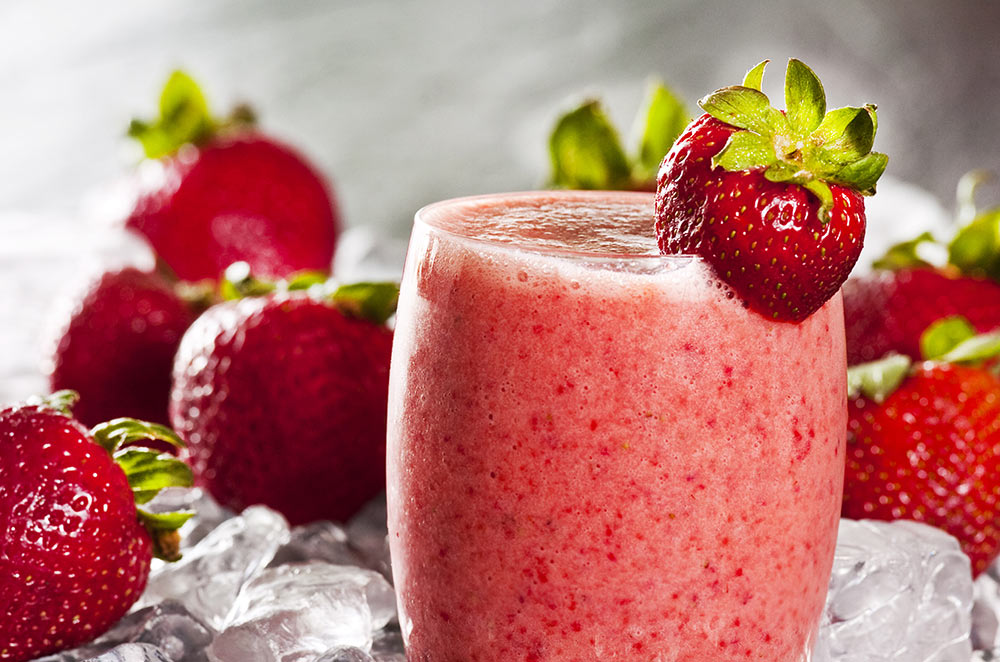 Strawberry Smoothie
This health-promoting smoothie recipe provides a wonderful combination of flavors and nutrition to your Healthiest Way of Eating. The addition of tahini helps keep you satiated for a longer period than your usual smoothie.
Prep and Cook Time: 5 minutes
Ingredients:
4 large strawberries
1/4 cup low-fat plain yogurt
1 cup fresh orange juice
1 TBS tahini
1 medium size banana
1/2 tsp vanilla
1 TBS honey
Directions:
Remove stems from strawberries and wash.
Blend all ingredients in blender until smooth.
Serves 2 (8 oz servings)