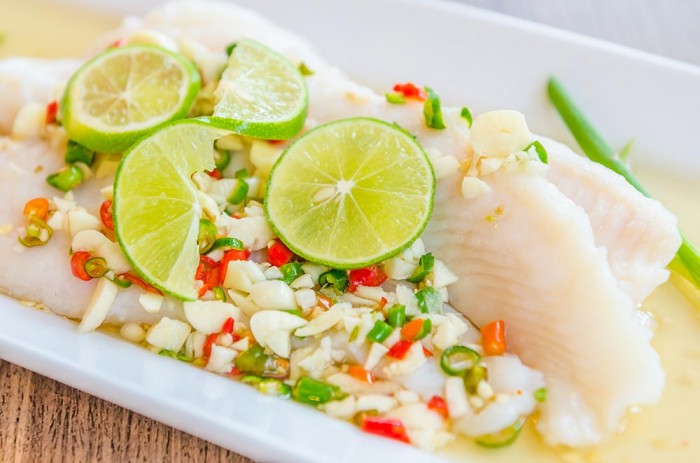 Southwestern Cod Sauté
Prep and Cook Time: 15 minutes, Cooking Time: 10 minutes
Ingredients:
1 medium onion, cut in half and sliced medium thick
1-2 tsp minced jalapeno pepper*, seeds removed
1 TBS chicken broth
2 cups diced zucchini into 1/2-inch cubes)
1 lb cod filets, cut into 1 inch pieces
15 oz can diced tomatoes
3 TBS fresh lemon juice
2 TBS chopped fresh cilantro
1 TBS chopped fresh oregano
1 ripe but firm medium avocado, diced into 1-inch pieces
salt and black pepper to taste
*if you like your food less spicy, consider using less jalapeno pepper
Directions:
Cut onion. Prepare all other ingredients before starting the sauté.
Heat 1 TBS broth in a 10-12 inch stainless steel skillet. Healthy Sauté onion in broth over medium heat, stirring frequently for 5 minutes.
Add zucchini, jalapeno, and cod and continue to sauté for another 2 minutes, stirring frequently.
Add rest of ingredients, except avocado, and cook for another 2 minutes. Add avocado, season with salt, pepper and serve.
Serves 4