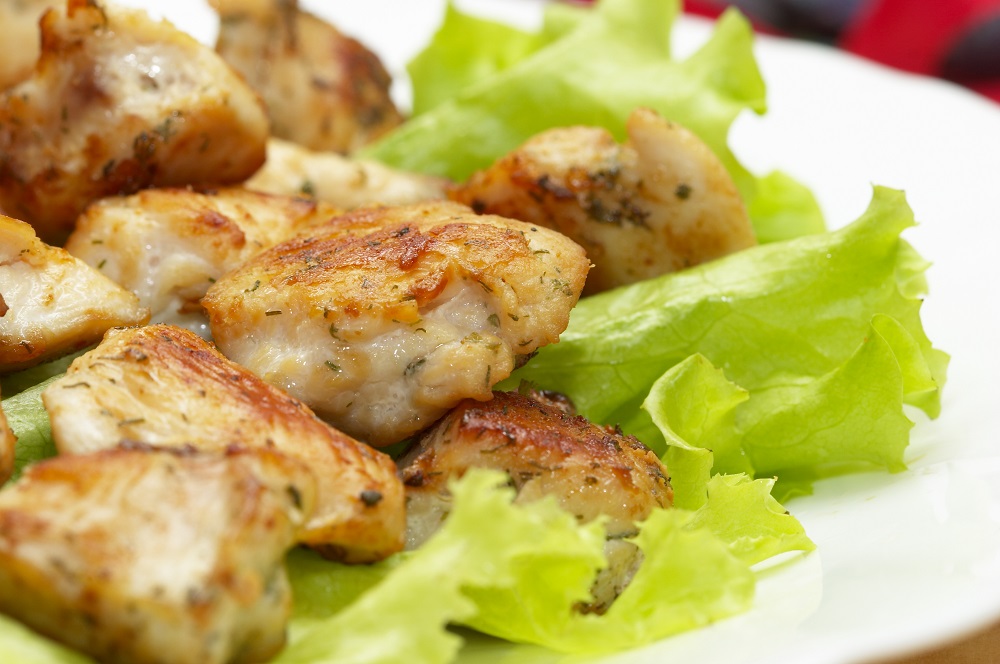 Quick Broiled Chicken Breast with Honey-Mustard Sauce
Prep and Cook Time: 30 minutes
Ingredients:
4 boneless chicken breasts with skin
2+1 TBS fresh lemon juice
1 1/2 cups chicken broth
2 1/2 TBS honey
2 TBS Dijon mustard
1/4 cup sliced dried apricots
2 TBS coarsely chopped walnuts
1 TBS chopped parsley
salt and pepper to taste
Directions:
Quick Broiled Chicken
Preheat the broiler on high and place an all stainless steel skillet (be sure the handle is also stainless steel) or cast iron pan about 6 inches from the heat for about 10 minutes to get it very hot.
While the pan is heating, rinse and pat the chicken dry and season with 2 TBS lemon juice, salt, and pepper.
Leaving the skin on, place the breast skin side up on the hot pan. It is not necessary to turn the breast because it is cooking on both sides at once. Depending on the size, it should be cooked in about 7 minutes. Begin preparing the sauce while the chicken is cooking.
The breast is done when it is moist, yet its liquid runs clear when pierced. The inside temperature needs to reach 165°F (74°C). Remove the skin before serving; it is left on to keep it moist while broiling.
Honey-Mustard Sauce
For honey-mustard sauce, combine broth, 1TBS lemon juice, honey, and mustard in a small saucepan. Whisk together and bring to a boil on high heat. Once it comes to a boil, simmer for about 20 minutes. You want it to be reduced to a little less than half the volume you start with. This will thicken and intensify the flavor.
Add apricots and cook on high for another 5 minutes. When sauce is done, add chopped walnuts, parsley, salt, and pepper.
Serve over cooked spinach or other cooked greens.
Serves 4