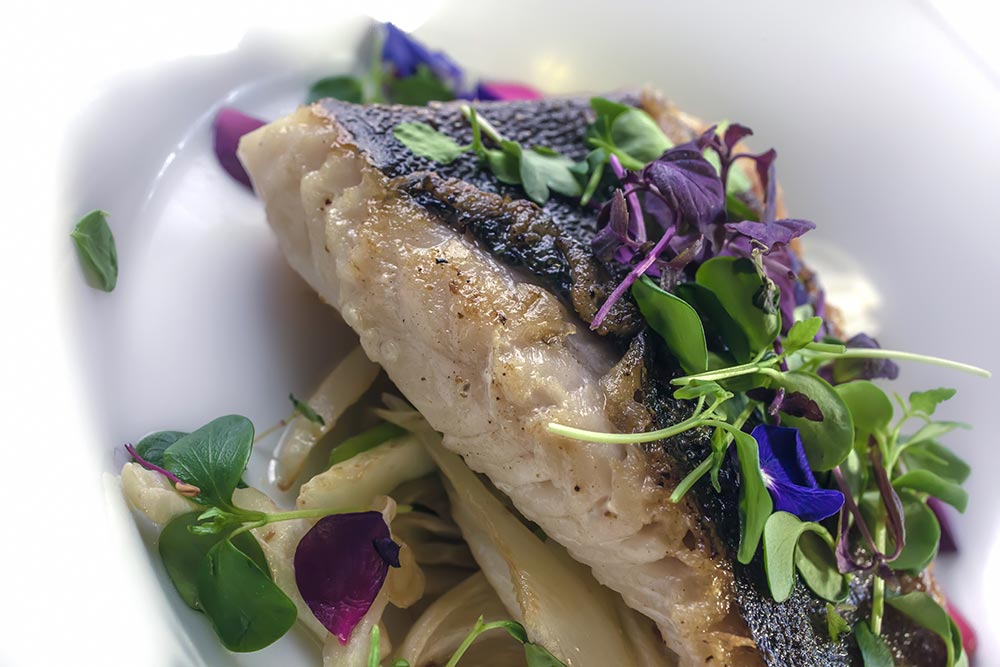 Poached Cod with Fennel and Cauliflower
Prep and Cook Time: 30 minutes
Ingredients:
1-1/2 lbs. cod, cut into 8 pieces
1 TBS fresh lemon juice
1 TBS + 1 cup chicken or vegetable broth
1 medium sized onion, cut in half and sliced medium thick
1 large carrot, turned into 11 2-inch pieces
1-1/2 cups cauliflower florets, cut into quarters
1 medium sized fennel bulb, sliced medium thick
Garlic to taste preference
Salt and black pepper to taste
Chopped fennel green tops for garnish
Directions:
Slice onion and chop garlic and let sit for at least 5 minutes to bring out their hidden health-promoting properties.
Rub cod with lemon juice and season with a little salt and pepper. Set aside.
Heat 1 TBS broth in a 12 inch stainless steel skillet. Healthy Sauté onion in broth over medium heat for 5 minutes stirring frequently.
Add rest of broth and carrots. Simmer on medium heat for about 10 minutes covered.
Add cauliflower, fennel, and garlic. Place cod on top and continue to cook covered for about 6 more minutes. Season with salt and pepper.
Serve cod with vegetables and broth. Sprinkle with chopped fennel greens.
Serves 4
Serving Suggestions:
Brown rice