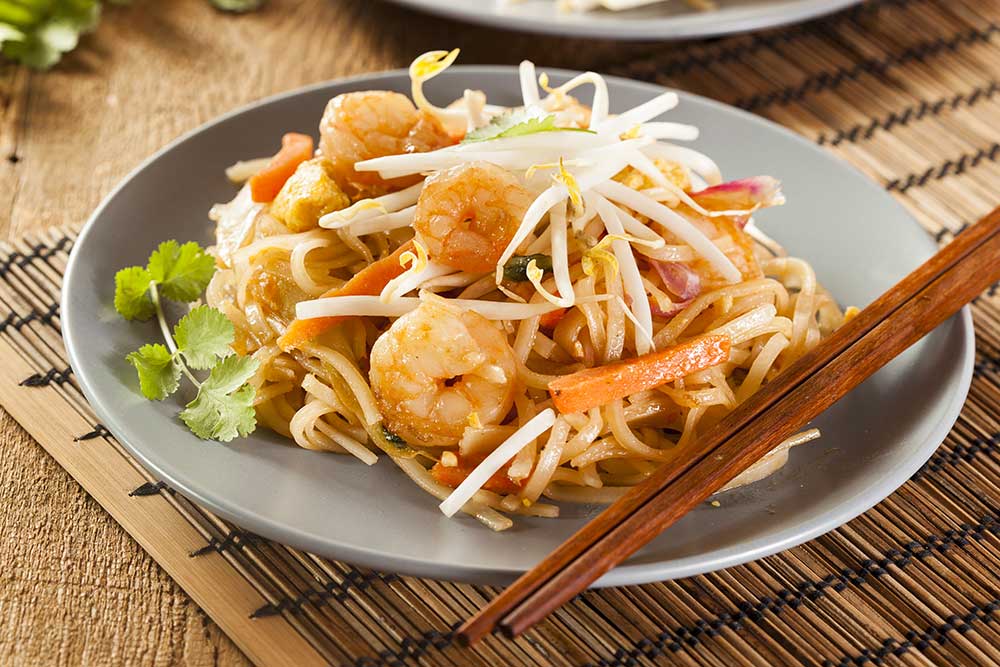 Peanut Shrimp
Include this easy-to-prepare dish you can enjoy in a matter of minutes as part of your "healthiest way of eating!" The red coloring of shrimp is a reflection of health-promoting phytonutrients that provide anti-inflammatory and antioxidant protection.
Prep and Cook Time: 15 minutes
Ingredients:
2 medium garlic cloves, chopped
1/2 lb medium size shrimp, peeled and deveined
2 TBS + 1 TBS fresh lemon juice
Sea salt and pepper to taste
3 TBS low-sodium chicken or vegetable broth
2 TBS extra virgin olive oil
1/4 cup of your favorite peanut sauce
Directions:
Chop garlic and let sit for 5 minutes.
Peel and devein shrimp.
Rub shrimp with 2 TBS lemon juice, salt, and pepper.
Heat 3 TBS broth over medium-low heat in a stainless steel skillet.
When broth begins to steam, add shrimp and sauté. Stir frequently. After 2 minutes, turn the shrimp over and add garlic. Sauté until shrimp are pink and opaque throughout (approximately 3 minutes). Cook 4-5 minutes for large shrimp. Shrimp cook quickly, so watch your cooking time or they will become tough.
Dress with extra virgin olive oil and the remaining 1 TBS lemon juice.
Serve with mixed greens and top with your favorite peanut sauce.
Serves 2