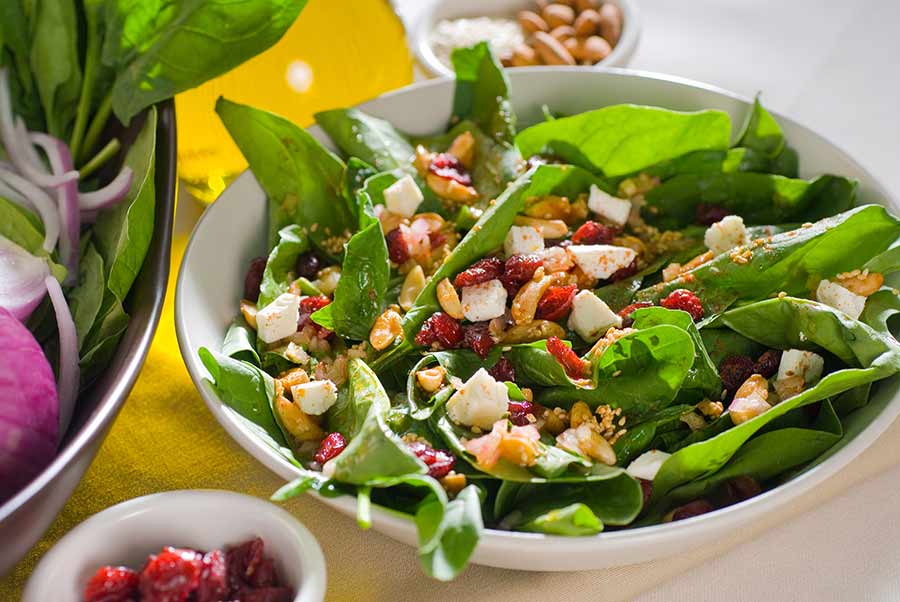 Mediterranean Baby Spinach Salad
Enjoy this fresh salad made with baby spinach for a complete lunch meal. Add the ingredients we suggest, or whatever other ingredients you have on hand to suit your personal taste.
Prep and Cook Time: 10 minutes
Ingredients:
8 cups fresh baby spinach
1 hard-boiled egg, preferably organic, sliced in half lengthwise
6 olives
1/2 cup feta cheese, crumbled
1 cup whole cherry tomatoes, chopped
1 cup garbanzo beans
2 TBS red bell pepper, sliced
3 TBS extra virgin olive oil
1 TBS fresh lemon juice
sea salt and pepper to taste
Optional: onions, crimini mushrooms, avocado, anchovies
Directions:
Divide spinach onto two plates and top each serving with half of the remaining ingredients.
Serves 2