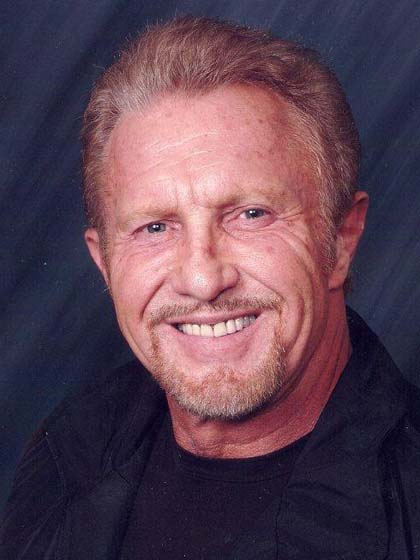 Lower Back Exercises You Can Do At Home
Joel Peterson – Level 5 Personal Trainer Apple Athletic Club
Many of you probably experience pain in your lower back that at times can debilitate even the toughest of us. Well folks, there's good news! Eighty percent of lower back pain is simply weak muscles caused by years of sitting in chairs, poor posture and lack of physical exercise. A strong lower back promotes good posture and helps protect the spine from injury. Even if you do not have gym membership or do not have the time to go to a gym, some of the most effective lower back exercises can still be performed in the comfort of your own home. Here are some excellent back exercises you can do in minutes a day. Even if you don't have back pain it's a good idea to start prevention NOW.
Seated Bent-Over Stretch
Lower back stretches are very effective at promoting good posture and increasing mobility. The seated bent-over stretch can be performed with nothing but a chair. First sit on a chair with your feet flat against the ground, wider than shoulder-width apart and toes pointed forward. Bend over and position your shoulders between your knees. Reach to the floor directly under your chair as far back as possible. Hold this position for 20 to 30 seconds.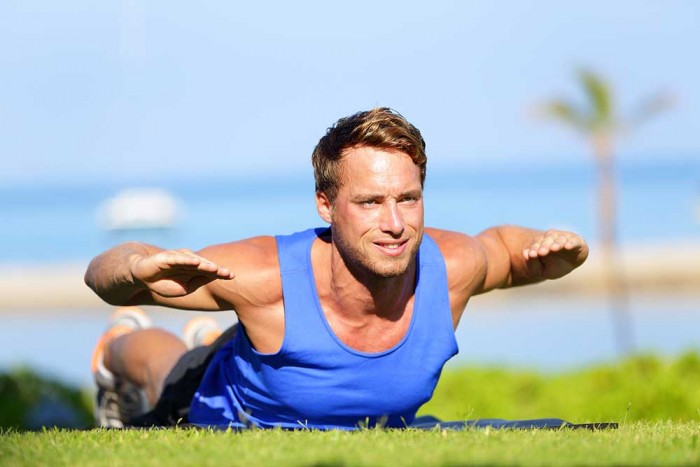 Bridge
The bridge is very effective at targeting your lower back. It also incorporates your core, glutes and hamstrings. First, lie on carpet or a padded mat with your back and feet flat against the floor. With your knees bent, slowly raise your hips until your knees and shoulders are directly in line with each other as you raise your hips, squeeze your abs and glutes. Your shoulders and head should stay relaxed. Refrain from head or neck movements to avoid a neck strain. Hold this position for two seconds. Do 10 to 15 repetitions.
Quadruped (aka Bird Dog)
The quadruped targets your hips, core and shoulders. With carpet or a padded mat underneath you, begin on all fours. Keep your back straight. Lift one arm as you lift and extend your opposite leg forming a straight line. Slowly lower your leg and arm back to the starting position. Immediately perform the same motion with your opposite leg and arm. Complete 20 to 30 reps.
Superman
The superman is a very straightforward and relatively easy-to-master lower back exercise. It also strengthens the hips, glutes and shoulders. First lay on carpet or a padded mat with your stomach flat against the floor. Raise both arms and legs simultaneously. Hyper-extend your spine so your chest lifts off the ground. Hold this position for two seconds. Slowly return to the starting position. Complete 10 to 15 reps.
NOTE: WATCH FOR FUTURE ARTICLES ON THE DEADLIFT AND STIFF LEG DEADLIFT. THEY ARE ADVANCED MOVEMENTS THAT FURTHER WORK THE LOWER BACK ALONG WITH MANY OTHER MUSCLE GROUPS. DON'T MISS THEM!
There you have it. Four movements you can do at home that will ease up that back pain and prevent it from coming back. CAUTION: If you have damaged discs or sharp pains see Doctor Ward as soon as possible. Do not attempt the movements until he has given you the okay. Okay?