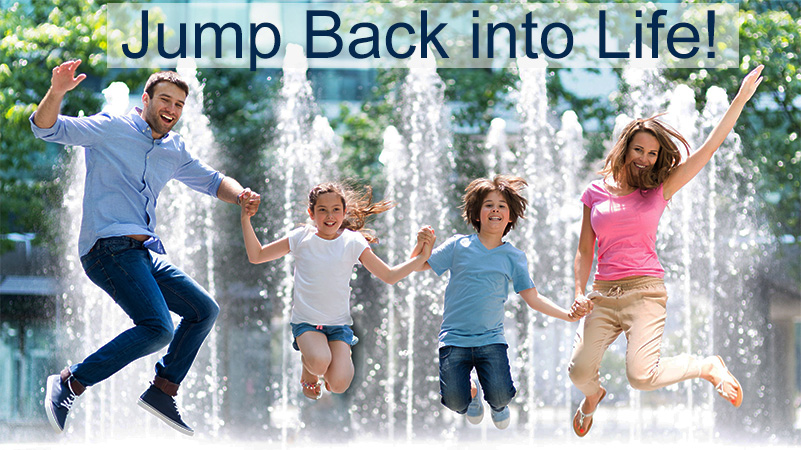 Take Care of You and Your Family
The year 2020 has been interesting to say the least! Dr. Ward invites you and your family to Jump Back into Life. Start by being active while following applicable social distancing precautions.
Make sure to take care of you and your family by following these three simple steps:
1. Eat right and Exercise
If you need ideas for exercises and healthy menu items, check out our Let's Get Healthy Together section of our website.
2. Annual Physical
If it has been a while, schedule your annual wellness exam/ physical, especially if you are not quite feeling right or have symptoms of fatigue or nagging pain.
3. Stay on Top of Seasonal Conditions
Many of us suffer from seasonal conditions, like allergies, that make us feel miserable. When you address the concern pro-actively following Dr. Ward's Allergy Relief Tips or seeing Dr. Ward early in the season, the condition will be kept at-bay. We all know that when we procrastinate, the condition will only get worse.
Call for an Appointment
Remember, we are here for you! If you have a health concern, don't delay, call for an appointment with Dr. Ward and Jump Back into Life!