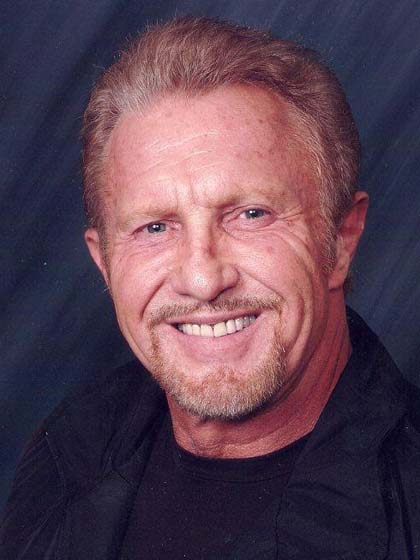 Joel Peterson – Level V Trainer
As a young man, Joel worked on farms and was always fascinated by the way his body gained strength during the long hours of lifting and working a fast-paced schedule. He was also fascinated with the effect that long winter months of inactivity negated his hard earned strength.
So at a young age, Joel realized that physical activity needed to be an ongoing endeavor in his life. He began with a weight training program under the tutelage of a popular boxing coach and began boxing for the PAL Club. He discovered that the training regime for boxing included many aspects of physical fitness, including strength and endurance training, flexibility and proper eating. Joel trained and boxed intensely for several years. Unfortunately, the program was discontinued but his love for physical fitness and good health never feigned and was ingrained within him forever.
Today, at sixty-eight, Joel weighs 200 lbs with only 10% body fat! Joel has spent nearly 40 years researching the correct, safest and most effective methods of exercise. He pursued education in nutrition, anti-aging health and has applied his knowledge to both himself and his countless clients. Joel is a firm believer that healthy living is the best protection a person will have against most diseases, both mild and fatal. As Joel often proclaims, "Who wants to live a long life in feeble circumstances anyway?"
Joel is credentialed with the American Council on Exercise certified as a National Personal Trainer. Joel is also certified by the International Sports Sciences Association as an LSCT Pro P90X and FitWall Vertical Training instructor. Joel lives what he preaches. In fact, in 2005, Joel also received a certificate from the American Powerlifting Federation as a National Record Holder in the bench press!
During his career, Joel has conducted over 14,000 personal training sessions during his career. Joel has a passion for helping others improve the quality of their lives. He specializes in strength and endurance training, weight management, body building and nutrition. According to Joel, "You're never too young or old to start. You have only one body and one life. Live it to the fullest."
If you're interested in a complimentary consultation, contact Joel at 403-5743.
Here are a couple of recent comments from Joel's clients:
"THE TIME SPENT WITH JOEL WAS ONE OF BEST INVESTMENTS I'VE EVER MADE. HE CHANGED EVERYTHING AND I FINALLY GOT THE RESULTS I WANTED."

Dr. Craig Denny
"AFTER DECADES OF TRAINING I FELT NO-ONE COULD TAKE ME FURTHER. I WAS MISTAKEN"

Ron Swafford