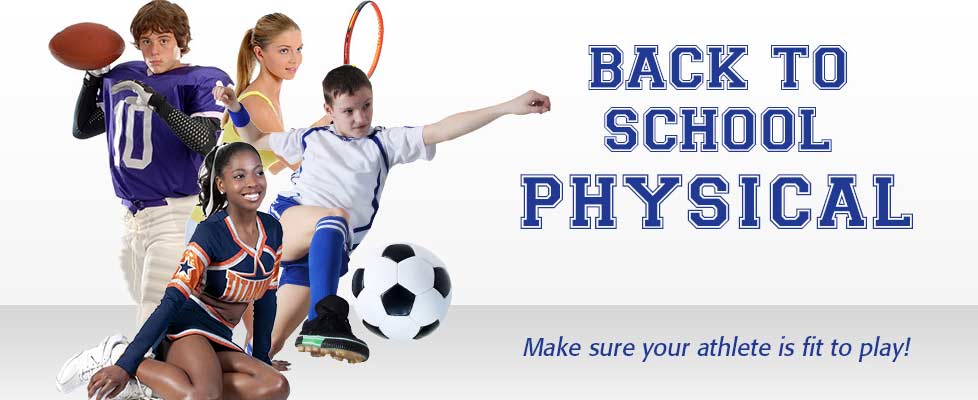 Idaho Falls Sports Physicals
All school districts in the area require sports physicals for anyone that would like to participate in school athletics. Physical exams are required prior to participation in sports or any other extracurricular activity.
As part of the physical, we will check health history and see if there are any medications being used, previous injuries, or specific medical conditions are being monitored. We also inquire about the patient's family history so we may also know what conditions in which they may be prone.
The physical exam includes the following:
Abdomen Check
Blood Pressure
Height and Weight
Hernia Check
Heart & Lung Check
Ears, Nose & Throat Check
Physical Health Examination
Pulse
Range of Motion Testing
Strength Testing
Urinalysis
Vison Screening
As a family physician, Dr. Ward would like to make sure that we keep a complete history of our patients' health not only for preventative measures like with sports physicals, but also for ongoing health concerns like seasonal allergies, cold and flu, sports injuries and any other condition that may be afflicting the patient.
It is always good to have the same doctor to know the patient personally and their health concerns throughout their life. Sports physicals are a part of that plan to keep patients healthy.