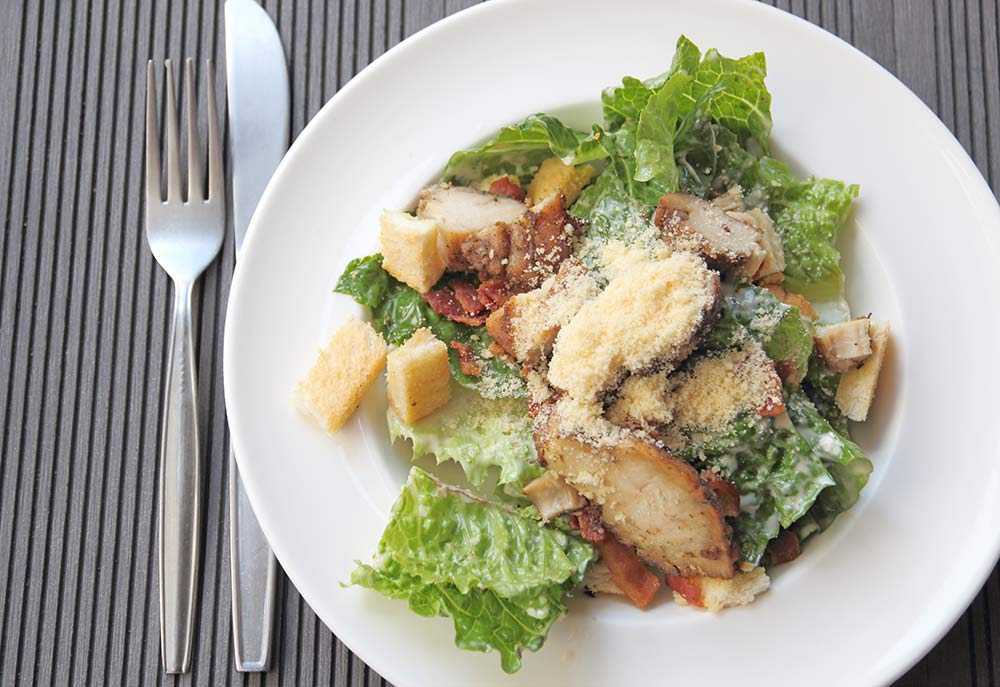 Healthy Chicken Caesar Salad
You can add or substitute any of the vegetables with your personal favorites or use what you have on hand. This is a healthy version of a Caesar salad that is only limited by your imagination.
Prep and Cook Time: 15 minutes
Ingredients:
4 cups chopped mixed greens (spinach, romaine, arugula)
2 oz chicken or turkey slices
1 medium tomato, chopped or sliced
1/4 cup cucumbers, sliced
1/4 cup crimini mushrooms, sliced
1 cup or 1/2 can (BPA Free) kidney beans
1 TBS dried sunflower seeds
1 grilled chicken breast, sliced in thin strips
Dressing
2 TBS fresh lemon juice
1/2 TBS extra virgin olive oil
1 clove garlic, pressed or chopped
1 TBS parmesan cheese
Directions:
Combine all ingredients and top with dressing.
Serves 1