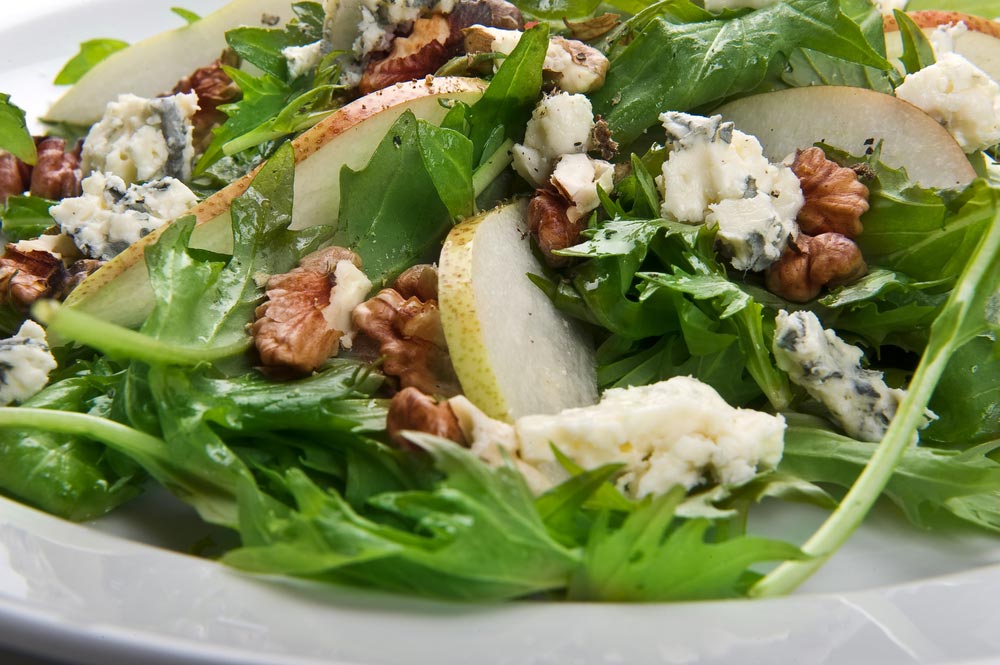 Healthy Chef's Salad with Walnuts and French Dressing
Prep and Cook Time: 15 minutes
Ingredients – Salad
4 cups mixed salad greens
4 oz sliced turkey breast
4 oz low-fat cheddar cheese
1/4 cup cucumbers, sliced
1/4 cup fresh ripe tomato, diced
1/4 cup celery, diced
3 TBS walnuts, chopped
1 TBS French Dressing
Ingredients – French Dressing
1/2 cup extra virgin olive oil
1 TBS onion, chopped fine
4-1/2 tsp red wine vinegar
2 tsp tomato paste
1 tsp mustard powder
2 TBS honey
1 tsp paprika
1/2 tsp celery seeds
salt and pepper to taste
Directions – Salad
Place greens on a plate and top with the rest of ingredients.
Top with dressing.
Directions – French Dressing
In a blender, blend all ingredients, except olive oil and salt and pepper until smooth.
With blender running, slowly pour in the olive oil until emulsified.
Season to taste with salt and pepper.
Serves 1