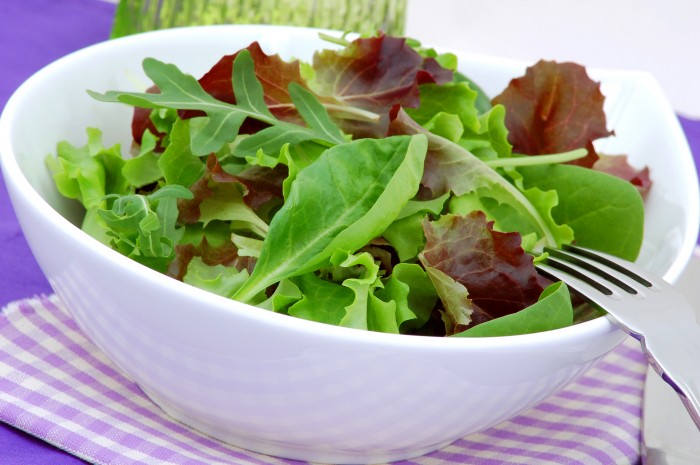 Figs, Walnuts and Spinach Salad
Prep and Cook Time: 15 minutes
Ingredients:
1/2 red or sweet medium onion, sliced thin
2 TBS white wine or apple cider vinegar
1 cup hot water
5 oz baby spinach
2 TBS balsamic vinegar
1/2 tsp honey
2 TBS extra virgin olive oil
Salt and cracked black pepper to taste
8 dried figs, sliced
2 TBS chopped walnuts
Directions:
• Slice onion and let sit for at least 5 minutes to enhance its health-promoting properties.
• Marinate sliced onion in 2 TBS white wine or apple cider vinegar and hot water for 10 minutes while preparing rest of ingredients.
• Rinse and dry baby spinach. If you have a salad spinner that is best, otherwise, dry with paper towels. This will avoid dressing getting diluted.
• Whisk together balsamic vinegar, honey, salt and pepper, drizzling in the olive oil a little at a time at the end. Drain the liquid in which the onions were marinating. Toss spinach, onions, walnuts, and figs with dressing and serve.