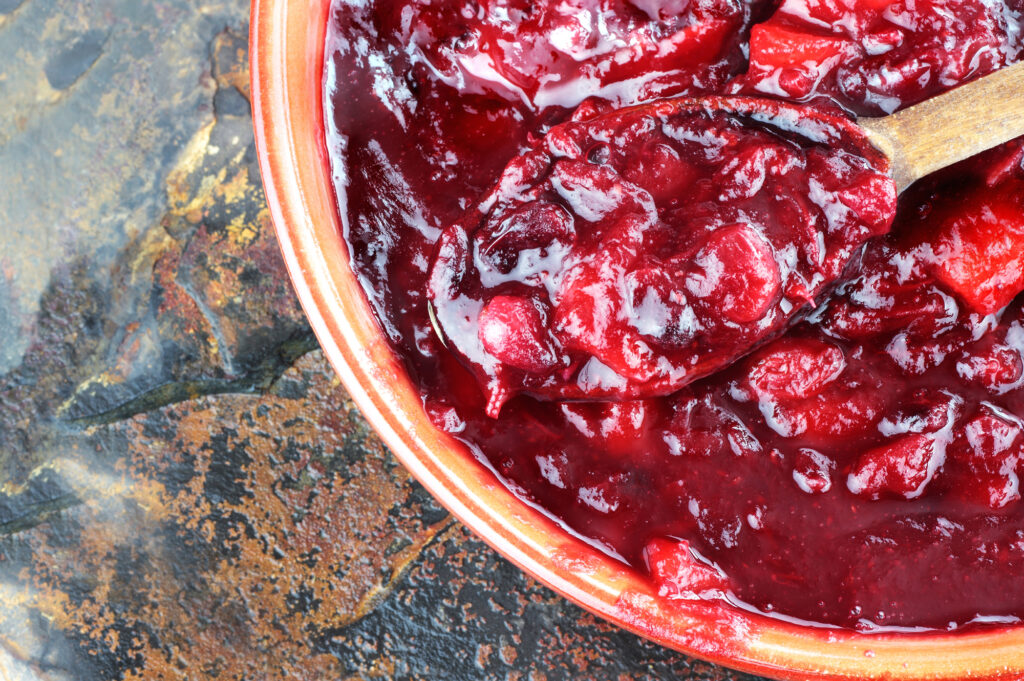 Cranberry and Fresh Pear Compote
Prep and Cook Time: 30 minutes
Ingredients:
1 medium orange*
1/2 cup dried cranberries
2 tsp honey
1/2 ripe pear (Bosc or other firm variety)
1/4 cup + 2 TBS walnuts
*Because the recipe calls for orange zest we recommend using an organic orange
Directions:
Grate enough orange rind to make 1 tsp zest and place in a mixing bowl.
Cut the orange in half and juice both halves into the same bowl as the rind.
Add the cranberries and honey.  Mix until the honey is dissolved. Let sit for 1/2 hour to allow cranberries to soften.
After the cranberries have softened, cut the pear into 1/4-inch cubes and add to the bowl.
Add 1/4 cup walnuts.
Divide the mixture into 2 dessert dishes and sprinkle each with 1 TBS of the chopped walnuts.
Serves 2