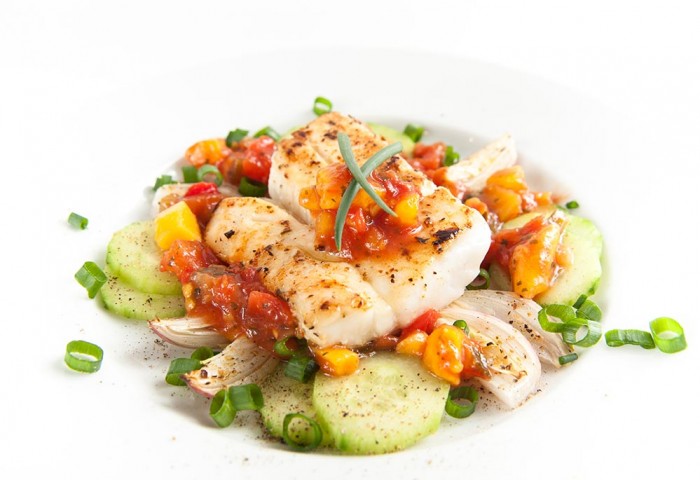 15-Minute Maui-Style Cod
Prep and Cook Time: 15 minutes
Ingredients:
1 1/2 lbs. thick cut filets of cod
1 TBS fresh lemon juice
2 TBS chicken or vegetable broth or water
salt and black pepper to taste
Salsa
1 TBS minced fresh ginger
1/2 cup finely minced red bell pepper
3/4 cup canned crushed pineapple
1 tsp finely minced jalapeno pepper (or to taste)
1/2 TBS chopped fresh cilantro
salt and white pepper to taste
Directions:
Mix together all ingredients for salsa and set aside.
On stovetop, preheat 10-12 inch stainless steel skillet on medium high heat for 2-3 minutes. Rub 1 TBS fresh lemon juice on cod and season with salt and pepper.
Add broth or water to skillet and heat. Cook fish in heated skillet about 1-2 minutes on each side. Time may vary according to thickness of fish. You do not need oil or liquid for this.
Remove cod from pan and top with salsa.
Serves 4