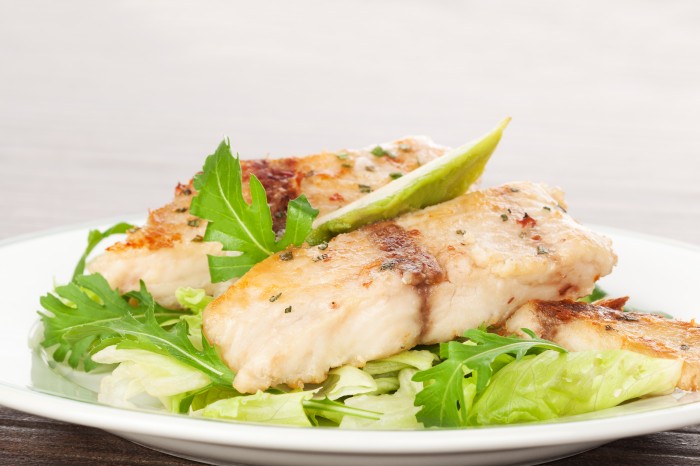 15-Minute Cod with Avocado Salsa
Cod or halibut is another great source of nutrition.  Like with salmon, cod contains omega-3 fatty acids and is also rich in vitamin B6 and B12 which are great for your heart and your entire cardiovascular system.
Prep and Cook time:  15 minutes
Ingredients:
6 medium cloves garlic, pressed
1/4 cup minced scallion
1-2 tsp finely minced jalapeno pepper
3 TBS chopped fresh cilantro
8 cherry tomatoes, quartered
1 medium ripe but firm avocado, diced into 1/4-inch cubes
1/4 cup + 1 TBS fresh lemon juice
4 6-oz cod or halibut fillets
salt and black pepper to taste
Directions:
Press garlic and let sit for 5 minutes to bring out its health-promoting properties.
Mix together garlic, scallions, jalapeno pepper, cilantro, tomatoes, avocado, 1/4 cup lemon juice, and salt and pepper to taste. Set aside.
Heat 2 inches of water in the bottom of a steamer and let it come to a boil.
Rub cod with 1TBS lemon juice and season with a little salt and black pepper. Place in steamer and steam 10 minutes for every inch of thickness. (e.g., 5 minutes if it is 1/2-inch thick)
Place fish on plate,and top with salsa.
Serves 4
Serving Suggestion: Serve with Mexican Corn on the Cob and Green Salad.