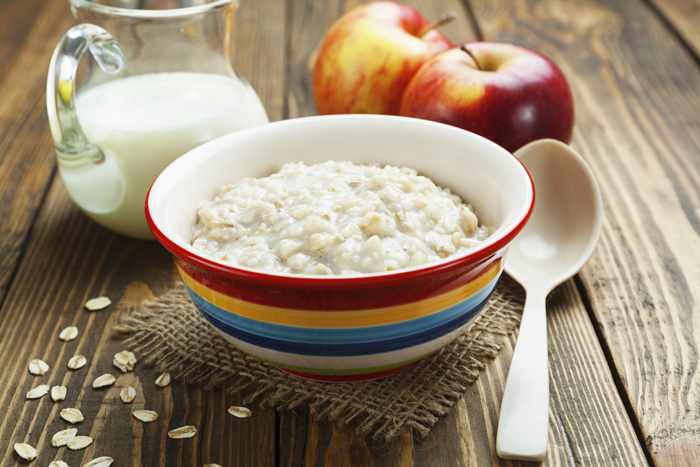 10-Minute Energizing Oatmeal
When we discuss resistance training, I am often reminded of this recipe because of the energy benefits.  This is a delicious complete breakfast and a perfect way to start your day!
Prep and Cook Time:  10 Minutes
Ingredients:
1 cup old fashioned rolled oats
2 cups water
sea salt to taste
½ tsp cinnamon
¼ cup raisins
¼ cup sliced almonds
1 cup Almond or Rice milk
1 TBS blackstrap molasses
Directions:
Bring the water and salt to a boil in a saucepan, then turn the heat to low and add the oats.
Cook for about 5 minutes, stirring regularly so that the oatmeal will not clump together. Add cinnamon, raisins and almonds, stir, cover the pan and turn off heat. Let sit for 5 minutes. Serve with milk and sweetener.
Serves 2